Join us ONLINE for the CFWF conference, September 23-25.
The conference will run daily with farm tours, professional development, social events, the annual CFWF awards presentations, and more!
NOTE: all conference sessions are held in EASTERN TIME.
For more information, download the conference app and search for CFWF 2021
Thursday, September 23
9:00 a.m. 
Conference welcome with co-chairs Kelsey Johnson and Rachel Telford
Welcome from Lisa Thompson, Ontario Minister of Agriculture, Food and Rural Affairs 
Sponsored by Syngenta
Join Kelsey and Rachel for a virtual introduction to Ontario agriculture and participate in some fun virtual trivia.
Kahoot Trivia: the Commodities Challenge – pre-load https://kahoot.it on your phone, tablet, or desktop. There is a prize for the winner!
10:00 a.m.
Herbicide resistance of agricultural weeds and advancements in the use of molecular tools for their detection.
Robert Nurse and Martin Laforest
Sponsored by SeCan
Canadian farmers lose millions of dollars each year because of weed interference within their crops.  Since the introduction of herbicides in the 1950's farmers have benefited from these effective weed management tools. Traditionally, herbicides have been able to reliably provide growers with more than 80% of their weed control while also allowing for reduced tillage. The introduction of herbicide-tolerant crops in the 1990's allowed for broad spectrum herbicides such as glyphosate (e.g. Roundup) to be sprayed directly over any crop that was genetically modified to tolerate these herbicides.. As the same herbicides were repeatedly applied (in transgenic or conventional crops) selection pressures were placed on weed populations present in the field. These selection pressures have over time caused the development of resistance to many of the most commonly used herbicides reducing their overall control of weeds. Our talk will focus on providing an overview of: 1) what herbicide resistance is and how it impacts our farmers; 2) what changes within the plant cause it; 3) how we test for confirmation; and 4) examples from the field. 
Invasive insect pests and biological control in Canada
Tara Gariepy
Invasive insects are a serious threat to Canadian agriculture. Growers experience increased crop loss due to feeding damage, as well as increased costs associated with chemical control.  Classical biological control using natural enemies that have co-evolved with the pest in its area of origin may provide an additional tool to reduce pest populations as part of an integrated pest management strategy. Our National team looks at classical biological control of invasive pests along a continuum, based on the current status of each invasive species of concern. Here I will present the four stages that fall within this continuum and discuss examples of current and future projects on invasive insect threats to Canadian agriculture.
Management of emerging viral pathogens in the greenhouse in Canada: lessons from the rugose virus
Geneviève Marchand
Plant viruses can be a particularly challenging class of plant pathogens for growers to manage. They are invisible to the naked eye. Some can be transmitted over long distances by crop seed, allowing their rapid spread worldwide, as was recently observed with Tomato brown rugose fruit virus (colloquially known as "the rugose" virus). Management approaches against viruses are more limited than against other microbial pathogens, and mechanically transmitted viruses can prove especially problematic for intensively managed crops such as greenhouse vegetables. This talk will outline key lessons learned from the rugose pandemic, from the perspective of Canadian growers, extension specialists, and researchers, as well as ongoing efforts for the management of this and other invasive viral plant pathogens.
Robert Nurse,
Agriculture and Agri-Food Canada
 Martin Laforest,
Agriculture and Agri-Food Canada
Tara Gariepy
Agriculture and Agri-Food Canada

Geneviève Marchand, Agriculture and Agri-Food Canada
Use this link to access our Hospitality Suite during the lunch hour or whenever you want to 'go out into the hallway' for a chat with a CFWF friend! https://www.kumospace.com/cfwf-2021-risky-busi
Noon
Hospitality Suite
Sponsored by Grain Farmers of Ontario
1:00 p.m.
Diversity, Equity and Inclusion
Sponsored by Bayer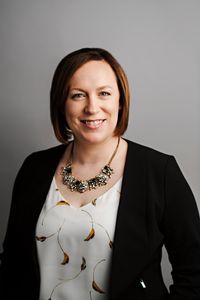 What does diversity, equity, and inclusion (DEI) mean within agriculture? How can we all work to create a welcoming space for everyone? Why is this an important conversation to have and how do you get the conversation going?
In this session, hear from Jennifer Kyle, the staff lead on Beef Farmers of Ontario's diversity, equity, and inclusion work. BFO issued a DEI statement early in 2021 which drew praise from across the industry. Learn about the steps BFO took to develop their statement and how they are working to put words into action. BFO is engaging in DEI training with Bloom, and one of their facilitators will provide answers to your questions. Please submit your questions anonymously by September 7. 
2:30 p.m.
Sustainability
Sponsored by the Egg Farmers of Canada
Consumers want to know where their food comes from and how it is produced. Multi-national food processors want to achieve environmental targets. Farmers want to be able to use the latest technologies to improve their land and produce more with less. These goals are not mutually exclusive within the three pillars of sustainability – economic, social, and environmental. In this session we learn about five sustainability programs Canadian farmers are taking part in and have a roundtable discussion about how and why sustainability is more than just a buzz word in agriculture.
This session will feature:
Canadian Roundtable for Sustainable Beef - Monica Hadarits, Executive Director
Sustainable Agriculture Initiative Platform - Nick Betts, Americas Director
4R Nutrient Stewardship - McKenzie Smith, Director of Stewardship & Regulatory Affairs, Fertilizer Canada
Field to Market Canada -  Harvey Bradford, President
ProAction - Annie AcMoody, Senior Director, Policy, Trade and Sustainability, Dairy Farmers of Canada
 
4:00 p.m.
Virtual tour: Buis Beef Farm and Q&A
Mike Buis and Theresa Buis
Sponsored by Beef Farmers of Ontario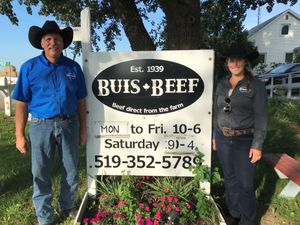 From John VanRaay and Martin Buis who started it all, to the next generations of Mike and Joanne Buis and daughter Theresa Buis, we are family owned, family-run, and proud members of the Chatham-Kent farming community. We have a mixed farming operation with vegetable crops (sweet-corn, green beans) and field crops (corn, soybeans, and wheat) as well as a herd of 350 beef cows. We are known as an innovative farm as we are not afraid to try new operational techniques. We have a herd of 350 cows. We raise, finish, and sell our beef in our retail store. We do not inject hormones or antibiotics in our meat, and there are no additives. Every animal can be fully traced with an individual ID tag and we use ultrasound for fat and marbling content.The Buis' operate five business as part of their farm operation, including their Buis Beef retail store, Bloomfield Feed Company and Beyond the Trail equine facility.
5:00 p.m.
Concurrent sessions
Sponsored by the Canadian Canola Growers Association
Choose one of the concurrent sessions listed below
8:00 p.m.
Whisky Business! A presentation and tasting with Hiram Walker.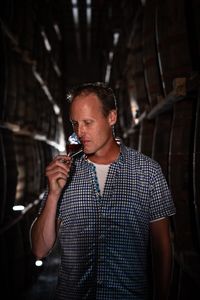 Dr. Don Livermore, Master Blender of Hiram Walker & Sons will take participants through a virtual tasting of some of Canada's award-winning whiskies made right here in Windsor, Ontario. Hiram Walker has been in operation for more than 160 years and this historic facility produces some of the best whiskies in Canada. Learn about their tie to agriculture, taste some great whisky and enjoy with fellow attendees!
Note: samples of the following whisky have been sent to Ontario-based registrants. Unfortunately, due to Canada Post restrictions, we were unable to mail samples to registrants based out-of-province.

We will be sampling:
Lot40 Copper Pot Distilled 100% Rye
J.P. Wiser's Deluxe
J.P. Wiser's Old Fashioned Whisky Cocktail
Gooderham & Worts Four Grain
Pike Creek Canadian Whisky
Friday, September 24
9:00 a.m.
Agristability
Sponsored by MNP LLP
Government risk management programs are designed to help farmers when times are tough – but are they really filling that need? Steve Funk, director, Ag Risk Management Resources at MNP, explains how AgriStability works at a producer level using case studies, and explains the impact the recent changes to the program have on producers from different sectors.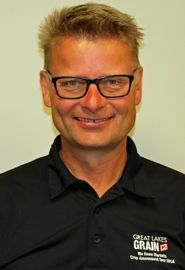 10:00 a.m.
Grain elevator operation
Sponsored by Grain Farmers of Ontario
Grain elevators in Ontario play a critical role in the safe storage and sale of Ontario grains. This session features a virtual tour of Great Lakes Grain followed by a Q&A session with general manager Don Kabbes. Learn how an Ontario grain elevator operates, the process of receiving and grading grain, the markets for Ontario grain, the types of grain marketing offered, how the elevator works with farmers, and the importance of identity preserved programs.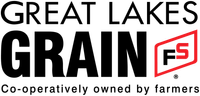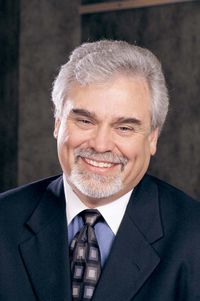 11:00 a.m.
Hedging 101
Sponsored by Syngenta
Commodity markets are a risky business. And for those who don't buy and sell everyday, it can be difficult to understand the terminology and processes involved. Dr. Larry Martin will provide us with insight into the history of the commodity markets, explain futures contracts, and define common market influences. He will answer your questions after his presentation.
Noon
Hospitality Suite
Sponsored by Grain Farmers of Ontario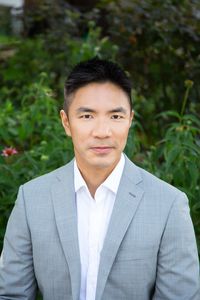 1:00 p.m.
Environment Canada – Weather Data
Sponsored by AdFarm
Weather is one of the riskiest elements in agriculture. In this session, Gerald Cheng, warning preparedness meteorologist with Environment & Climate Change Canada (ECCC), helps us delve into the data available to help us better understand Canada's weather. He will show us how to download ECCC hourly, daily, and monthly climate data, discuss the problematic nature of seasonal forecasts, and showcase information available from other agencies such as the U.S. Climate Prediction Center and the Europe Copernicus earth observation program.
2:00 p.m.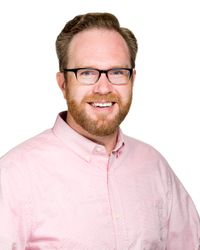 Greenhouse Tomato Production
David Liscombe, PhD, Research Scientist, Biochemistry, Vineland Research and Innovation Centre will walk us through the production of tomatoes in Ontario and the research being conducted at Vineland, followed by a Q&A.
2:30 p.m
Virtual Tour: Processing Tomato Farm, Ronald Van Damme
Ronald VanDamme gives us a video tour of one of his processing tomato fields and explains how a tomato harvester works. After the video tour, Ronald will join us live to answer your questions.
3:00 p.m.
Southwest Ontario Gleaners
Joel Epp, General Manager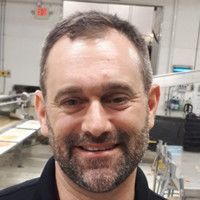 Based in Leamington in the heart of production-country, the Southwestern Ontario Gleaners produce dehydrated food packages for distribution around the world. Thischaritable organization provides free dehydrated vegetable mix and dehydrated fruit snacks for distribution to community partners and reputable relief agencies. Joel Epp, Gleaners General Manager will provide an overview of the organization and a virtual tour. In this session, learn about the production process, where they source food, the affects of COVID-19 and who this organization helps.
4:00 p.m.
Transforming Trade between Ontario and Michigan
The Leamington area in Southwestern Ontario leads Canada in greenhouse production. Much of the produce from the region is exported to the U.S., through Windsor, via the Ambassador Bridge. But now, after some 50 years of negotiation and planning, a new bridge — the Gordie Howe International Bridge - is being build right beside it. This new bridge will even further increase the opportunities for Canadian producers to access lucrative northeast U.S. markets. In this session, bridge officials will join producer and business representatives to explain how one of Canadian agriculture's most significant transportation corridors is about to be transformed.
| | |
| --- | --- |
| C. Stephen MacKenzie, President & Chief Executive Officer, Invest WindsorEssex | Gerardo Magno, Vice President of Logistics of Mastronardi Produce Ltd |
5:00 p.m.
Concurrent sessions
Sponsored by Egg Farmers of Ontario
Choose one of the concurrent sessions listed below
8:00 p.m.
CFWF Award Ceremony